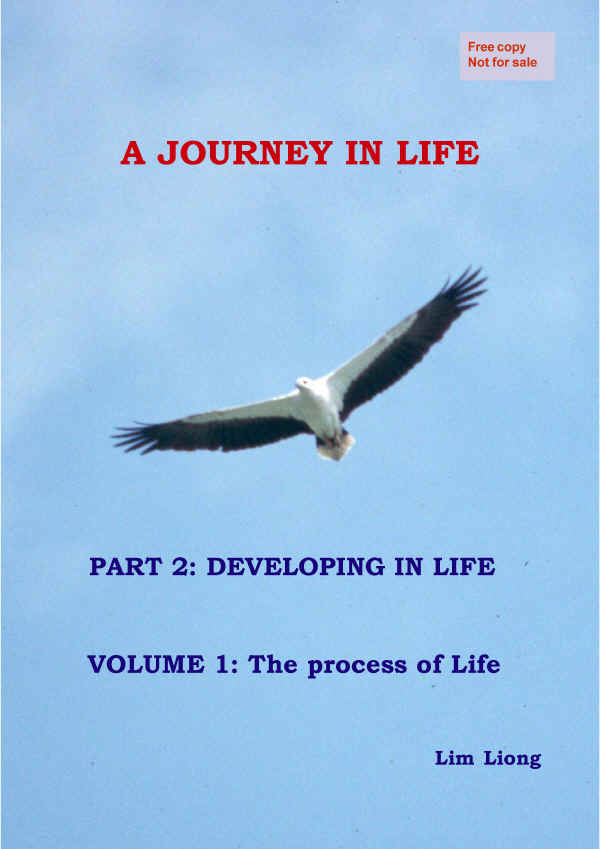 (Page 1)
A JOURNEY IN LIFE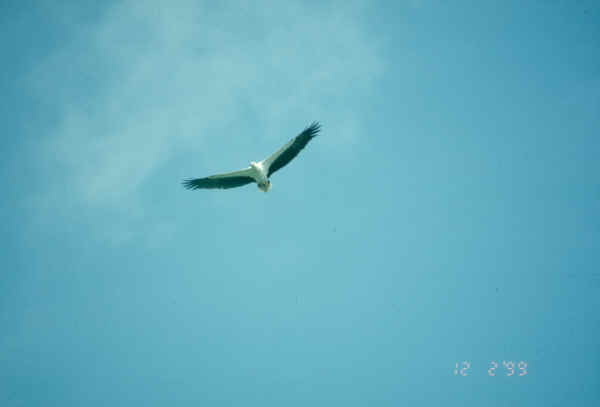 PART 2: DEVELOPING IN LIFE
VOLUME 1: The process of Life
Front Cover Photograph: This White-bellied sea-eagle makes its morning flight in search of food that will perish, as its existence is temporal. Are we following the same path or will we be spiritual eagles who will seek for the spiritual food that will bring us eternal life with value for eternity? The eagle needs food to grow and be strong in flight. Do we seek for food that will help us to develop true moral and spiritual strength for our spiritual flight in this world and beyond?
Copyright © 2000-2003 Lim Liong
This book is protected by copyright
Permission is given to reproduce part (where the meaning is retained and the part is not quoted out of context) or all, of it for personal use or for distribution on condition that no changes are made and the book is distributed free of charge.
ISBN 981-04-8521-2
A JOURNEY IN LIFE
Dear reader,
This volume is not for sale. It is made available as a gift to all who want to read it. If it helps to bring long-lasting meaning to your life, it has fulfilled its purpose. It is written for those who are seeking for meaning and quality in life and who are willing to spend time and effort to find out and live accordingly.
This volume is part of the book, A Journey in Life, which is written in three parts.
In Part 1, we look at how we can find moral and spiritual life and begin the journey of discovery and growth. It is written in simpler English so that children too may join in this journey. This part is written in the form of a series of booklets.
In Part 2, we consider the struggles, difficulties, pains and disappointments as well as the sense of fulfilment in the process of growing up morally and spiritually. This part is presented in several volumes.
In Part 3, we ponder over the infinite potential of moral and spiritual excellence when the heart is pure and we see God in His transcendent glory and we transcend the petty self-considerations and the vanity of this world. This part is transmitted through various compositions.